DISH Accepting Online Orders Only Due to COVID-19.
DISH will still offer online sales for residential customers only. At this time we do not have an online option available for commercial sales.
THE ENTERTAINMENT SOLUTION FOR YOUR BUSINESS
See why DISH is the right choice!
Call now 888-320-3558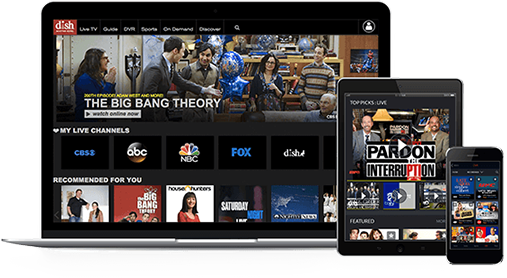 GET MORE TV OPTIONS WITH DISH
Find the programming you love at a price you can
count on, guaranteed for 2 years.
VIEW PACKAGES

YOUR FAVORITE CHANNELS PLUS MORE!
Find the TV channel lineup that's right for you.
Channel availability